How to Download Instagram Tagged Posts
Instagram Tagged posts serve an important role for the users. Casual platform users are usually tagged in Instagram posts from friends and family gatherings whereas brands, bloggers and celebrities are tagged in user-generated content by customers and fans. If you want to download the entire gallery of Tagged posts from your Instagram profile or any other account, follow the steps below.
1. Launch 4K Stogram.
Get 4K Stogram
Download
2. Click Tools at the menu bar.
3. Select the Login option from the drop-down menu.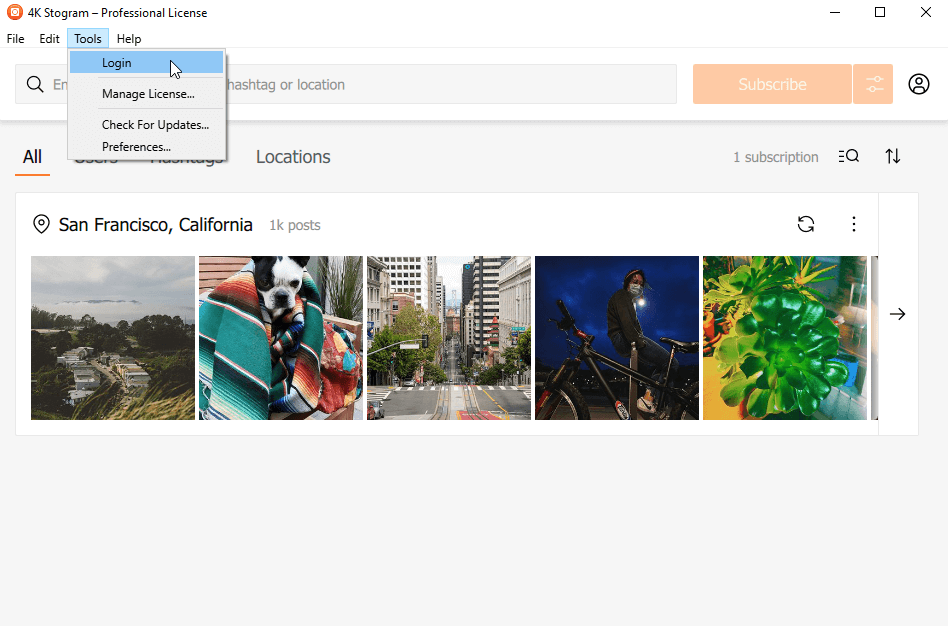 4. Login using your Instagram account credentials to access Tagged posts.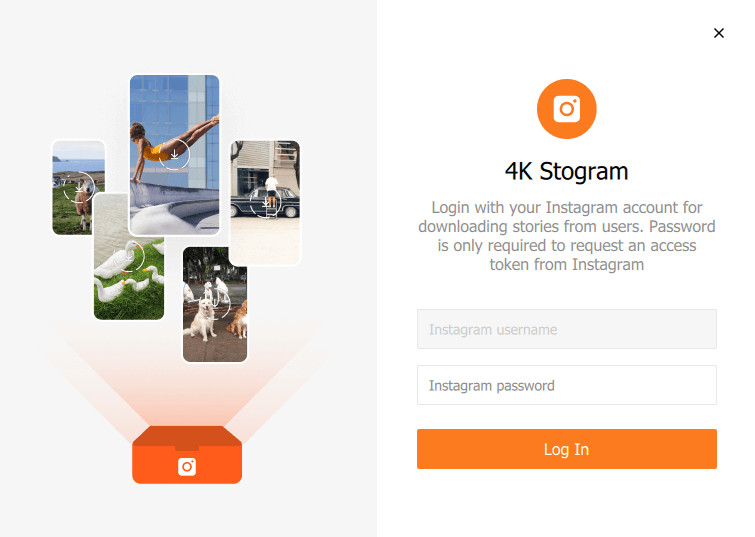 5. Enter the name of the Instagram account you want to download Tagged posts from.
6. Select a suitable option from the search suggestions.
7. Click the settings icon located to the right from the Download button.
8. Uncheck all boxes except the Download Tagged one.
9. Click Download.
10. That's it! Wait a few moments until the download is complete.
You can also watch a complete video guide "How to Use 4K Stogram".