How to Download Saved Posts from Instagram
As the largest photo-sharing platform, Instagram has an extensive gallery of images of all kinds. It's easy to keep up with the favorite content by using Instagram Saved posts. If you ever wanted to access your Saved posts offline or download all posts from your Instagram collections, follow the steps below.
1. Launch 4K Stogram.
Get 4K Stogram
Download
2. Click Tools at the menu bar.
3. Select the Login option from the drop-down menu.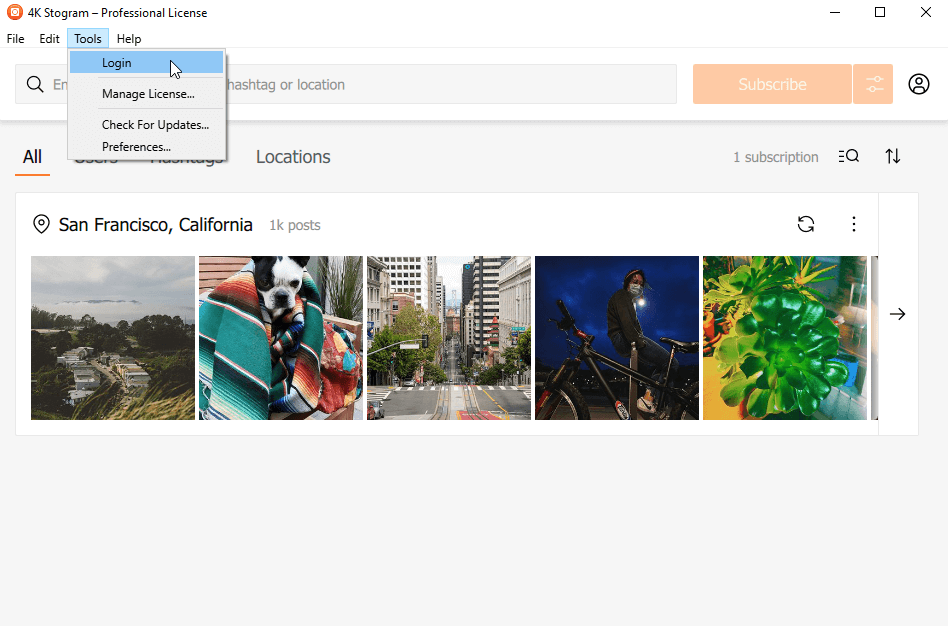 4. Login using your Instagram account credentials. It's needed to access your Instagram collections that are private by default.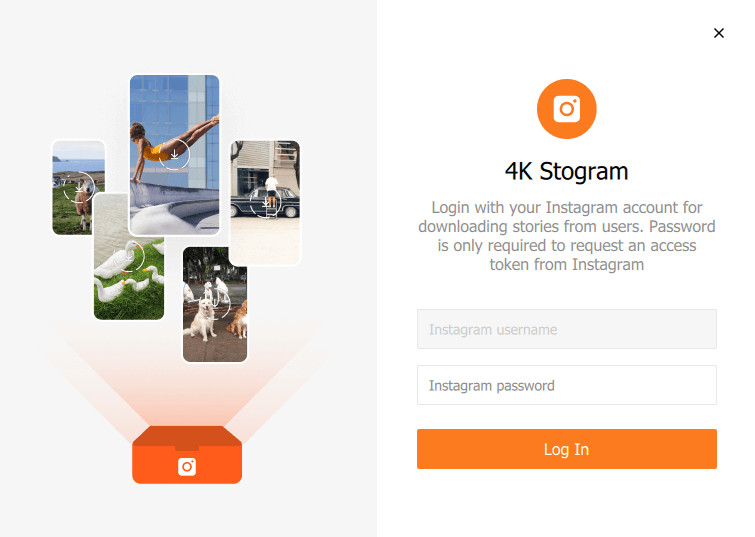 Tip: You can change the folder all files will be downloaded to at Tools > Preferences.
5. Click Edit at the menu bar, select Download > My Saved Posts.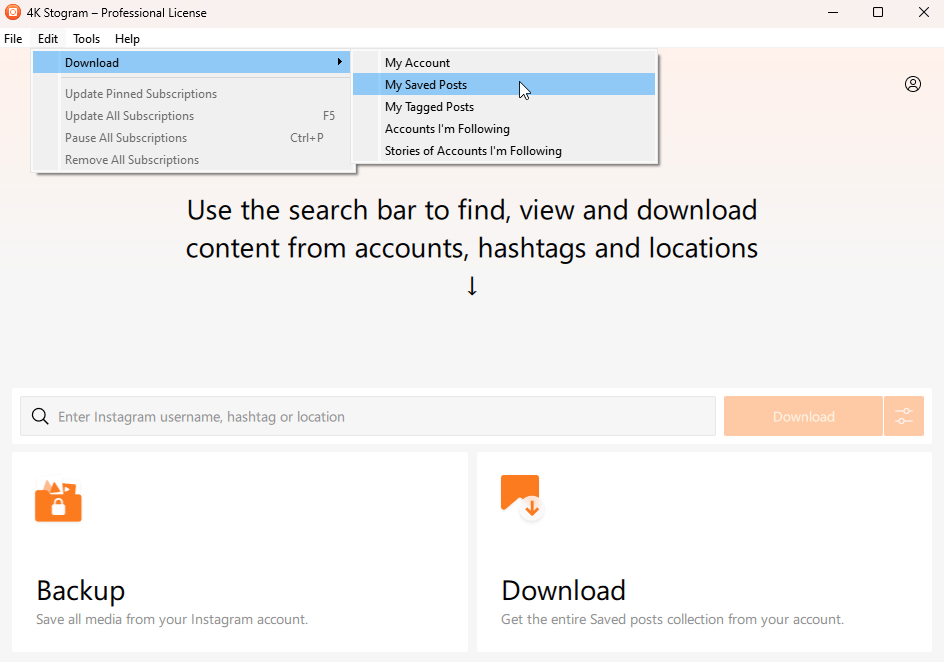 That's it! Enjoy looking through your Saved posts from Instagram on desktop.
You can also watch a complete video guide "How to Use 4K Stogram".