How To Backup Instagram Account with 4K Stogram
Photos and videos posted on Instagram often function as a main digital gallery of our lives. It's smart to have a backup of your Instagram, just in case something happens to your account or you decide to delete it. 4K Stogram enables you to download all Instagram media, including not only photo and video posts, but also Instagram Highlights and Saved posts. Follow the steps below to backup your entire Instagram account.
1. Launch 4K Stogram.
Get 4K Stogram
Download
2. Click Tools at the menu bar.
3. Select the Login option from the drop-down menu.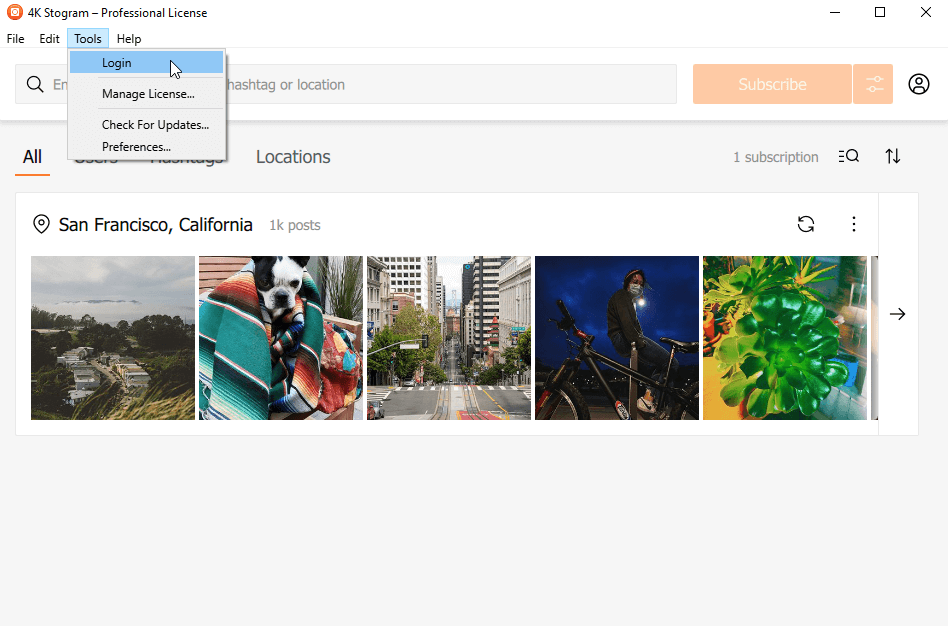 4. Login using your Instagram account credentials. It's needed to access your Instagram Stories, Highlights, Saved posts, as well as in case your account is private.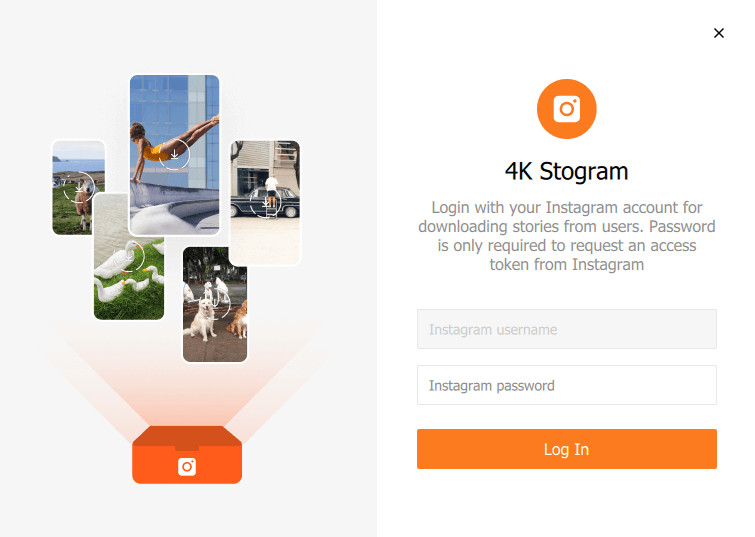 Tip: You can change the folder all files will be downloaded to at Tools > Preferences.
5. Click Edit at the menu bar, select Download > My Account. Your Instagram posts (with captions), Stories and Highlights will start downloading.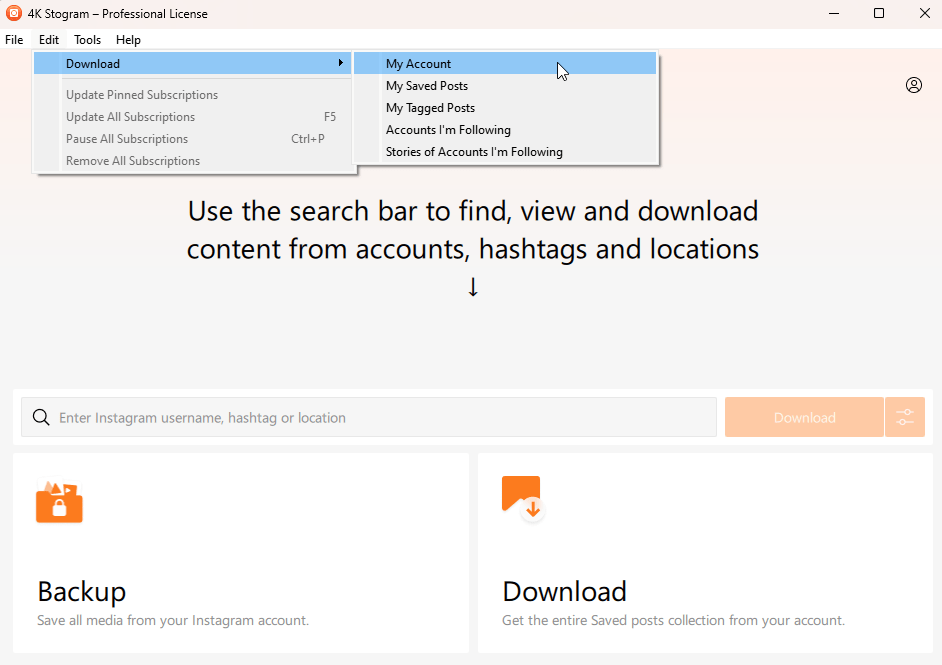 In order to download your Instagram Saved posts collection, click Edit at the menu bar, select Download > My Saved Posts.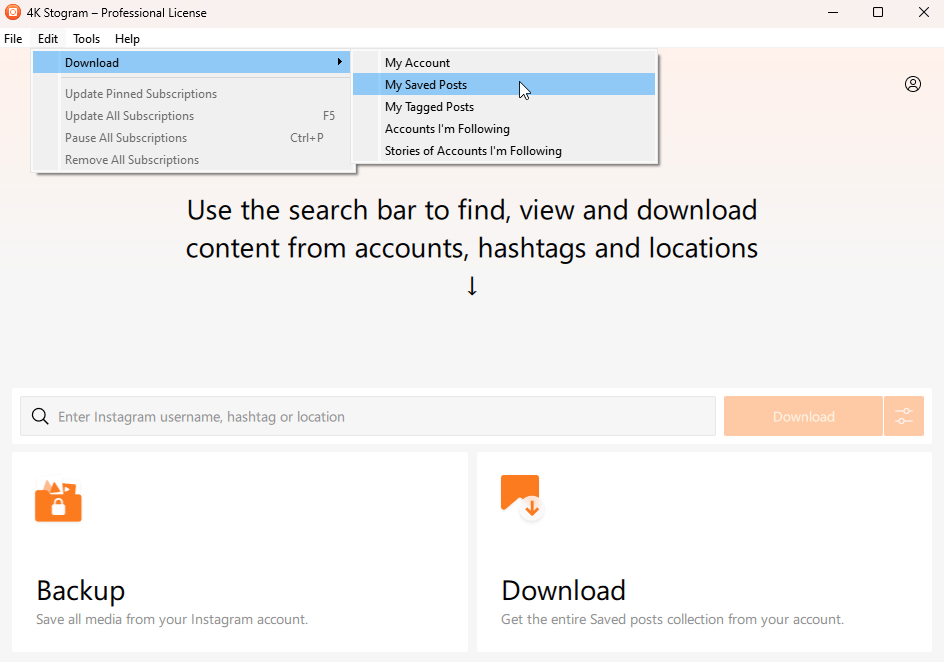 You can also watch a complete video guide "How to Use 4K Stogram".