How to Download Video from Facebook
Facebook is not only the most popular social network but also one of the most known video sharing websites in the world. Facebook doesn't allow to download hosted video clips but it's possible to do with 4K Video Downloader.
1. Launch 4K Video Downloader. It's available for macOS, Windows and Linux, and Android.
Get 4K Video Downloader
Download
2. Go to Facebook and find the video you would like to download.
3. Copy video URL.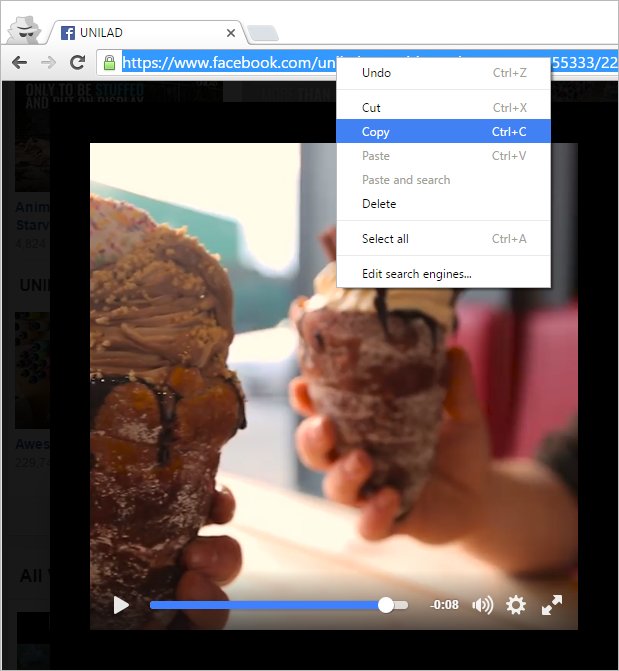 4. Paste the link into 4K Video Downloader's main window.
5. Select the video or audio format and press the "Download" button.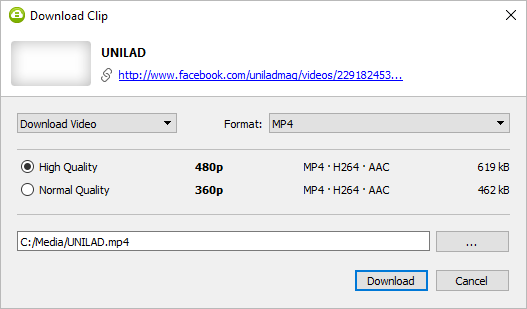 6. Done! Click "Show in folder" in order to find your downloaded video file.
You can also watch a complete video guide "How to Use 4K Video Downloader".