How to Download Instagram Stories
Instagram Stories enables users to share interesting moments without cluttering the feed. Sadly, they only last 24 hours and become unavailable as soon as their time is due. If you ever wanted to prolong the life of Stories, you can do it with 4K Stogram. This Instagram downloader quickly saves Instagram Stories to your computer, lengthening their life to… Forever! Just follow the simple steps below to download Instagram Stories.
1. Launch 4K Stogram.
Get 4K Stogram
Download
2. Click Tools at the menu bar.
3. Select the Login option from the drop-down menu.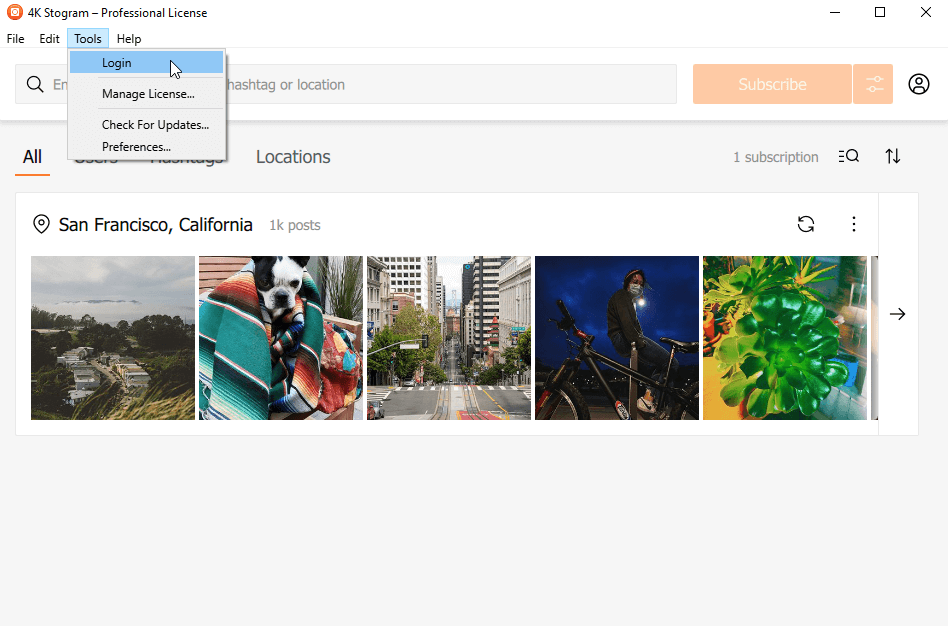 4. Login using your Instagram account credentials.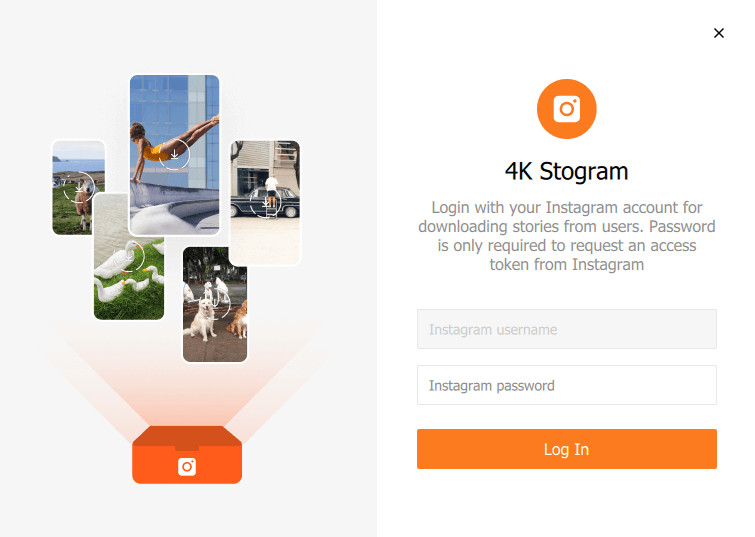 5. Once you are logged in, type in the name of the Instagram account that you want to download Stories from.
6. Select a suitable option from the search suggestions.
7. Click the settings button located to the right from the Download button.
8. If you want to only save Stories, uncheck all boxes except the Download Stories one.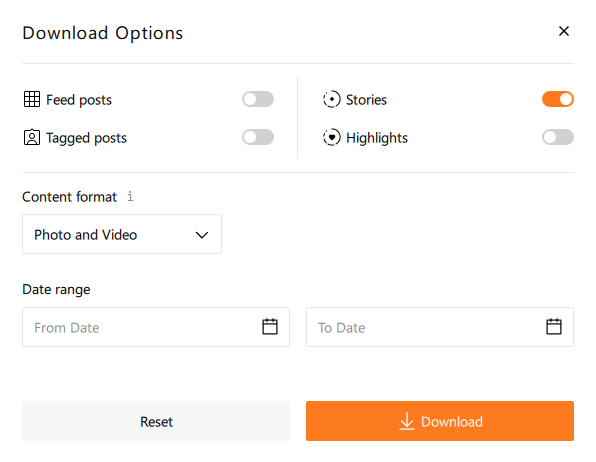 9. Click the Download button.
10. That's it! Wait a few moments until the download is complete. Now you can enjoy the everlasting Instagram Stories on your computer any time!
You can also watch a complete video guide "How to Use 4K Stogram".