How to Download Instagram Photos by Location
Instagram has an ever-enlarging image gallery made by millions of users from around the world. Naturally, it makes for an infinite number of beautiful travel photos. Be it a work or school project, or maybe just personal viewing pleasure — regardless of why you need to download Instagram photos from specific locations, 4K Stogram is the tool for the task. Follow the simple steps below to start saving Instagram location photos to your computer.
1. Launch 4K Stogram.
Get 4K Stogram
Download
2. Type in the name of location into the search bar of the application.
3. Select a suitable option from the search suggestions.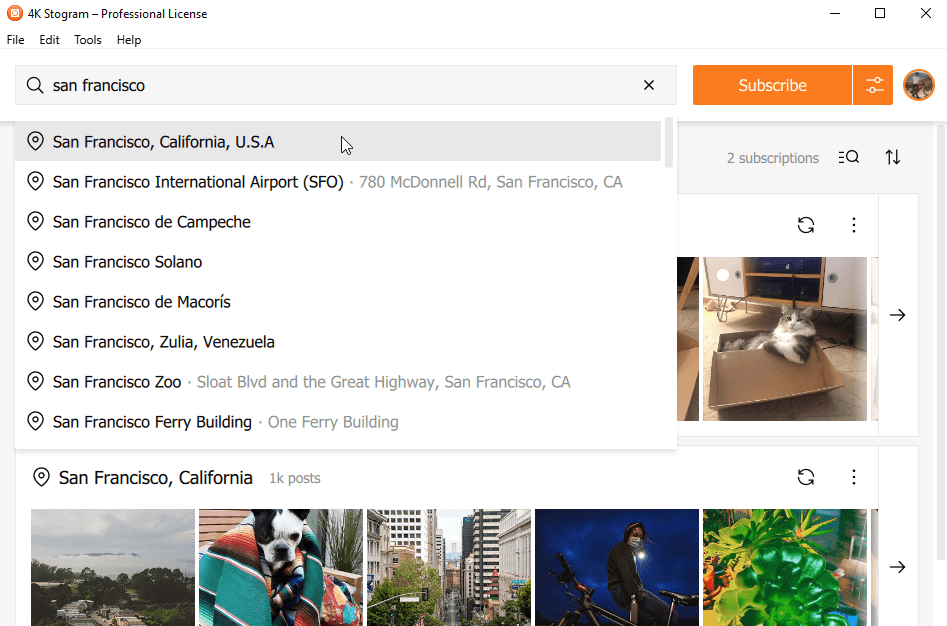 4. Click the settings icon that's located to the right from the Subscribe button.
5. Uncheck all boxes except the Download photo one to only save images.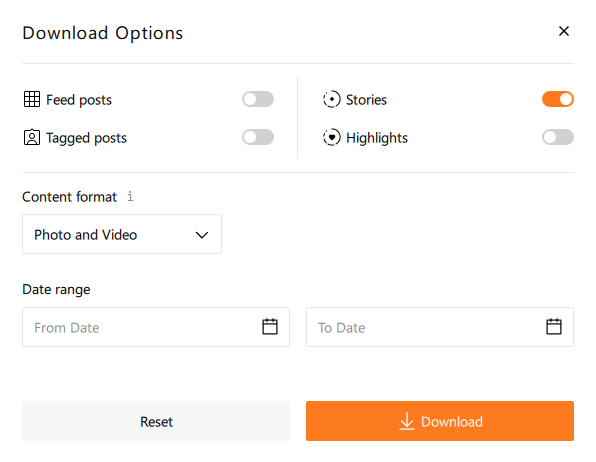 Tip: Instagram locations may include hundreds of thousands of posts. If you want to only download Instagram photos from a specific time period, select it there, at the Advanced Download Options window. Just click the date field to open the calendar and choose the period.
6. Click the Subscribe button.
7. That's it! Wait a few moments before the download is complete.